One Kings Lane / Communication Design
During my time at One Kings Lane I worked closely with the editorial, social media and marketing teams to create assets that would live in emails, on the site, in the app and on our social platforms.
Social Media
Supporting the social media team consisted of brainstorming visual concepts, creating assets for our #NewWayToHoliday campaign, helping to launch a Pinterest scavenger hunt and the #HowIStyleMyBed contest, and promoting special events with social influencers.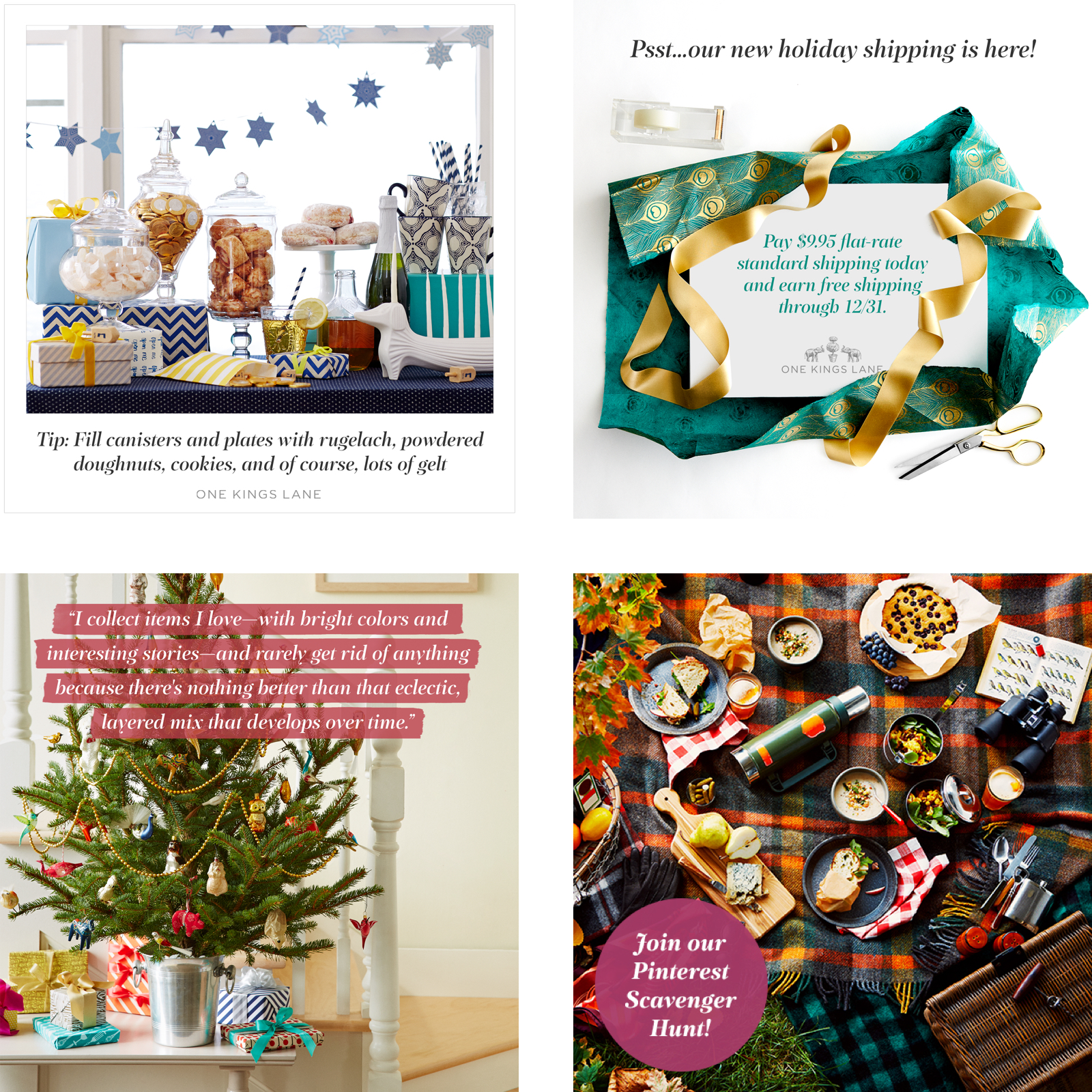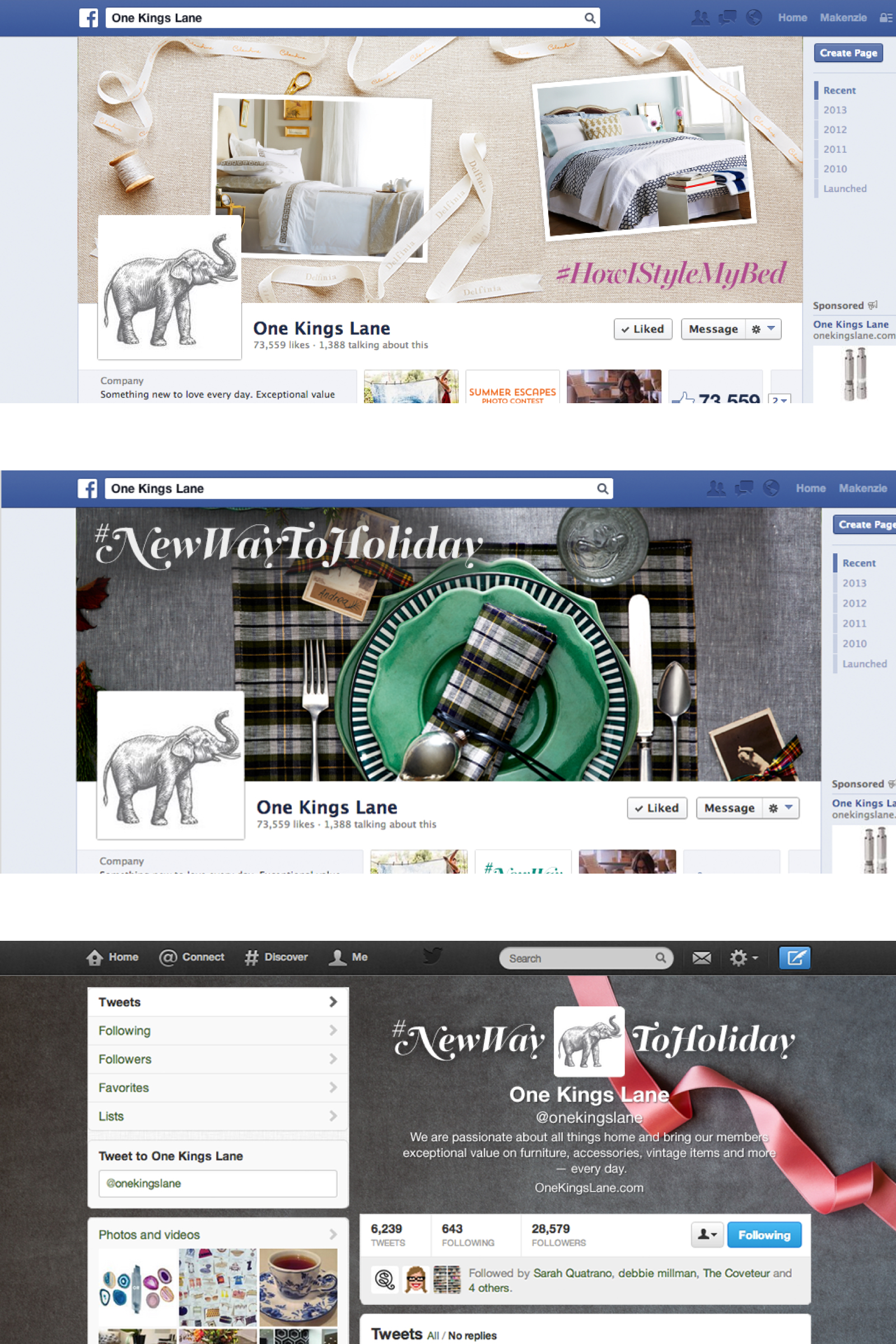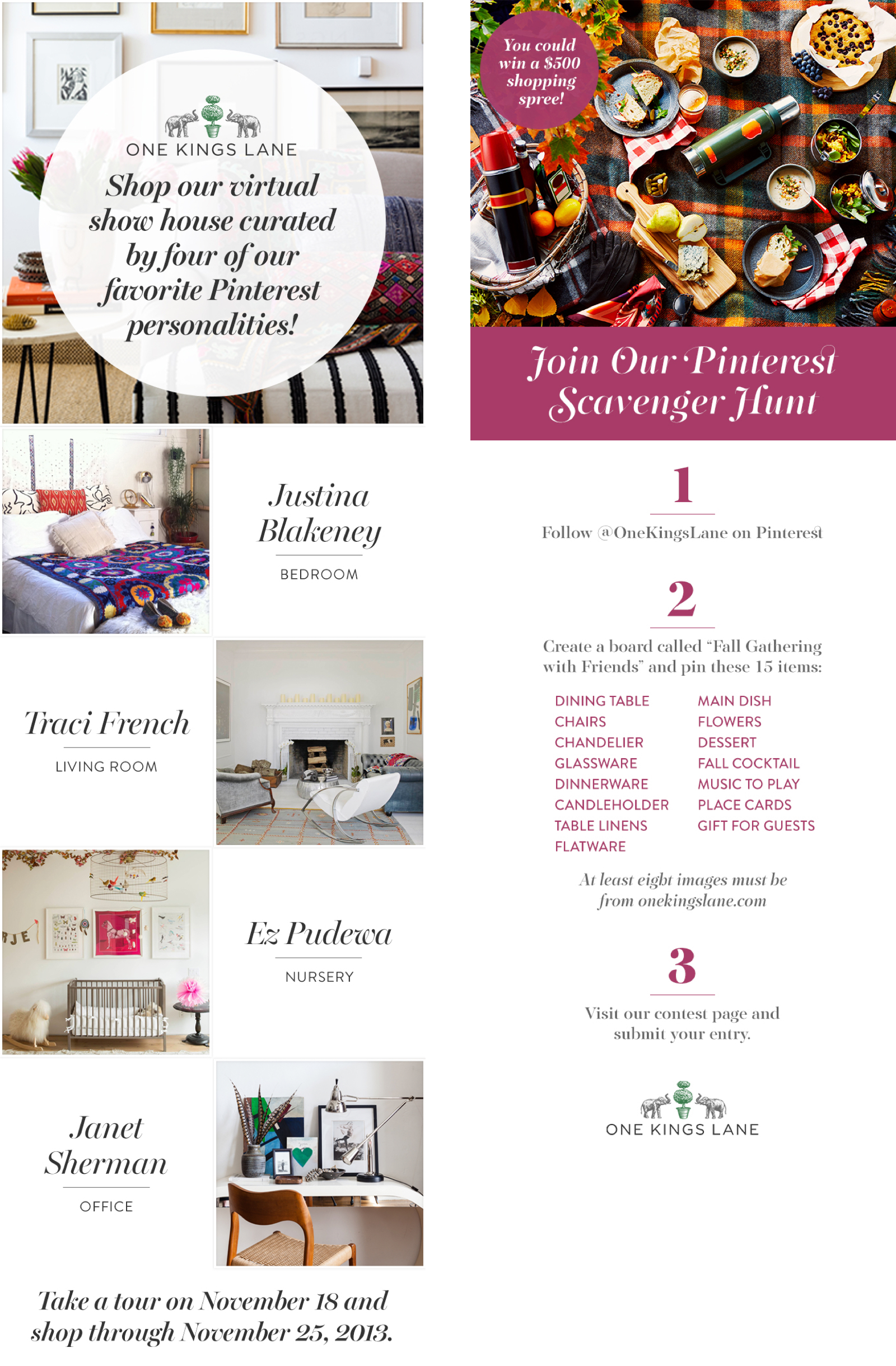 iOS App Splash Screens
Tasked with the challenge to bring more editorial content and design inspiration to our iPad app, I worked with a small team to explore different ways to send iPad users to our style blog from the app's splash screen. If the test showed users had an interest in the blog, we would create a native experience with content that was unique to our app.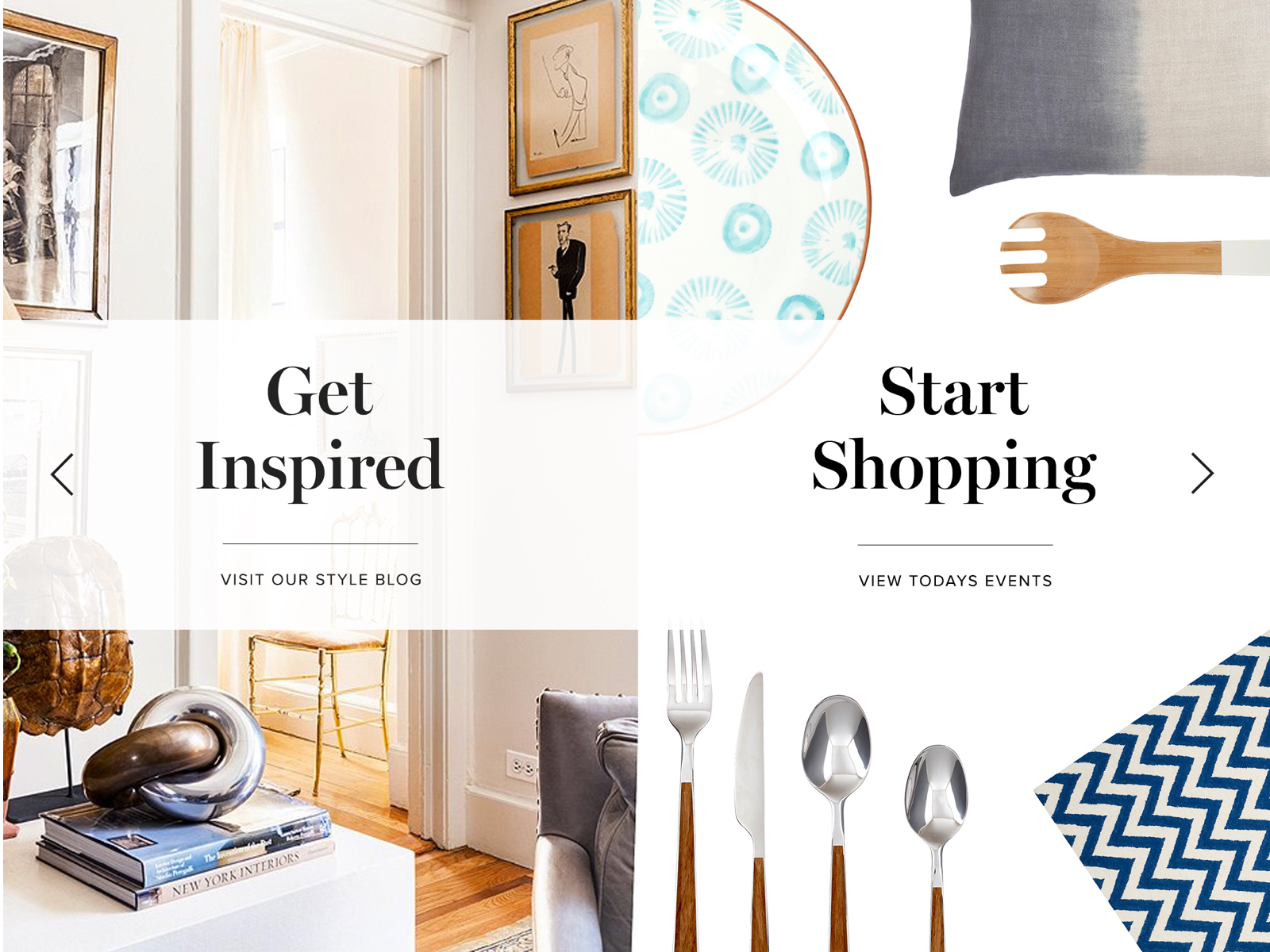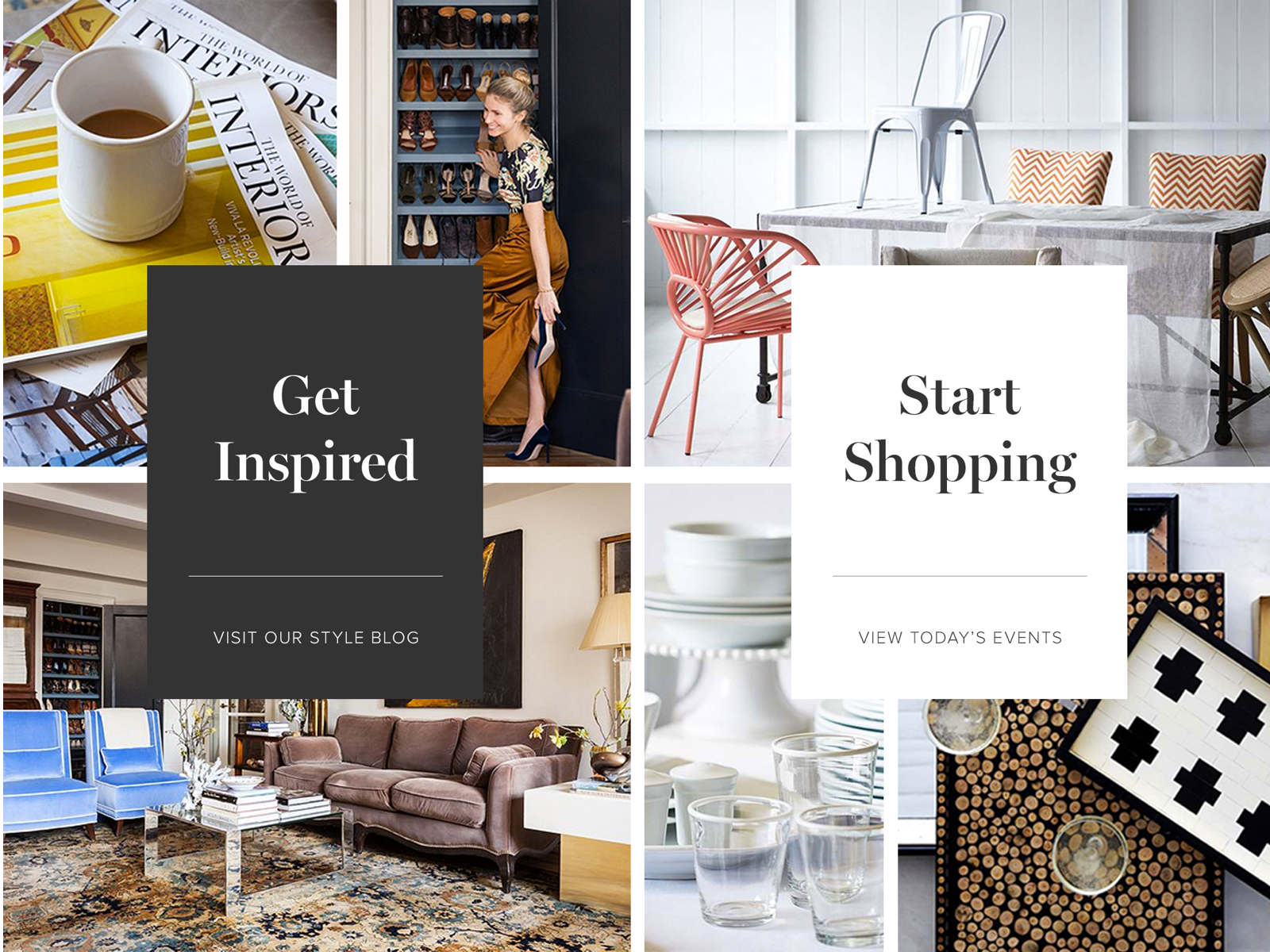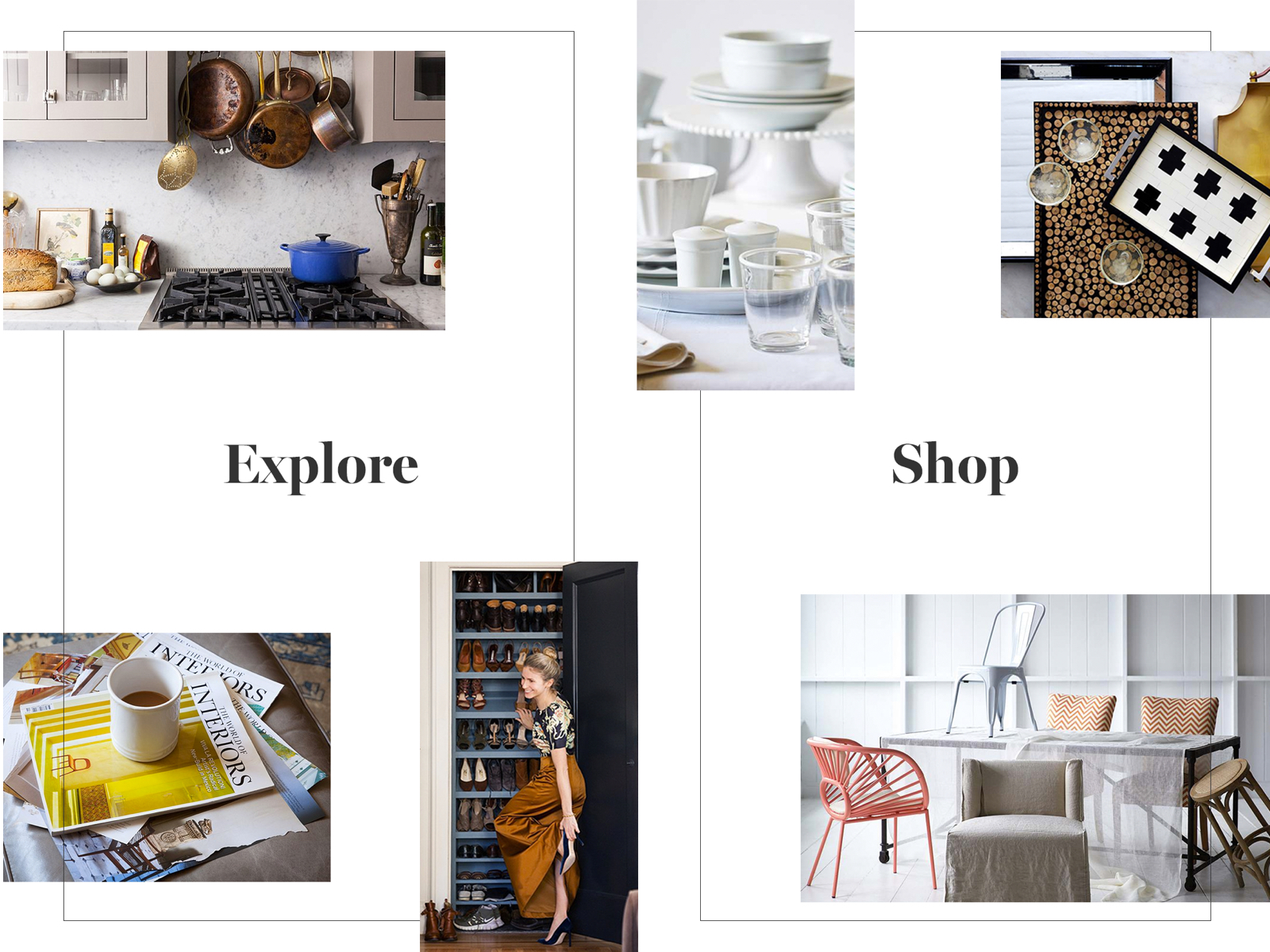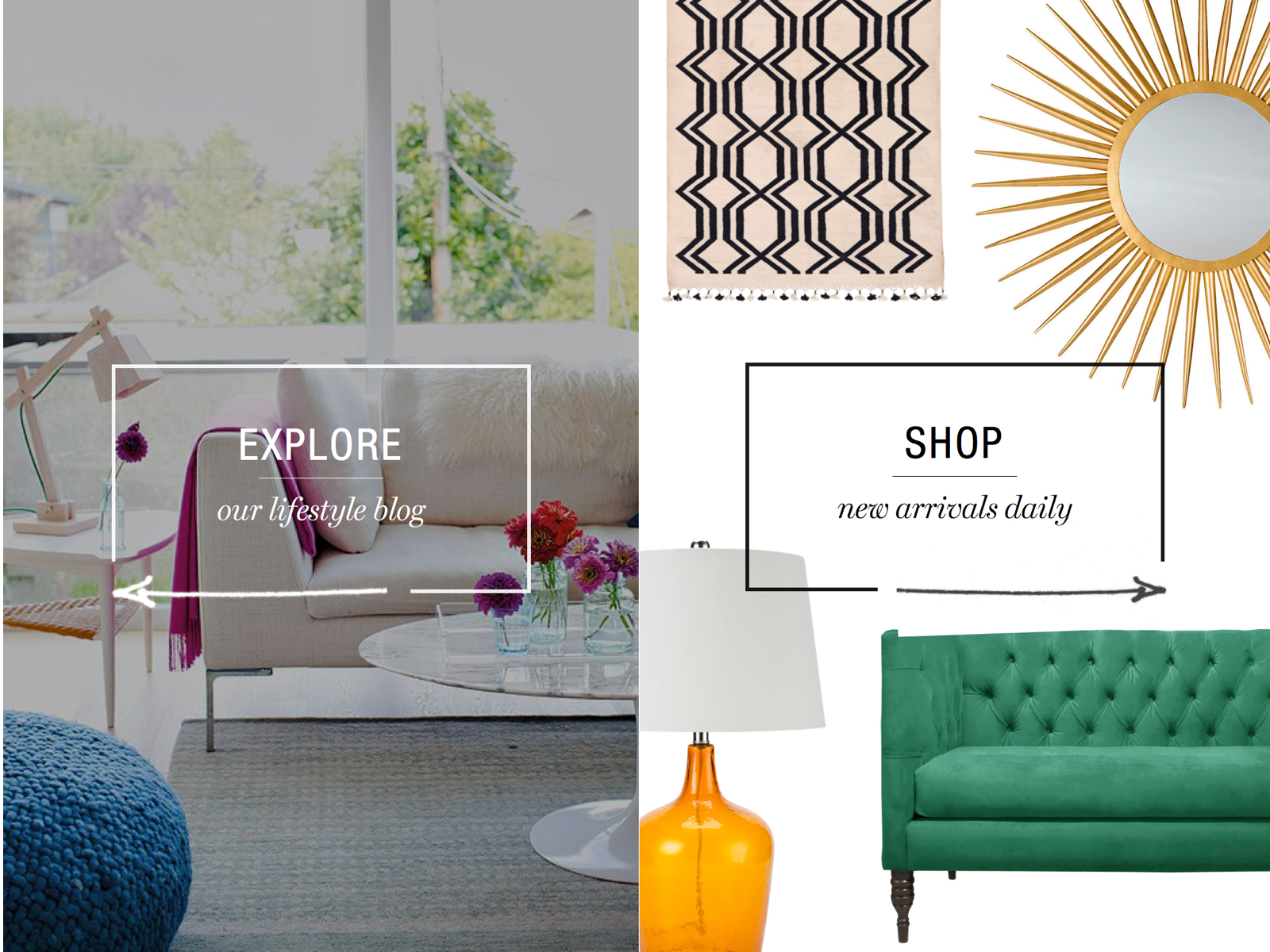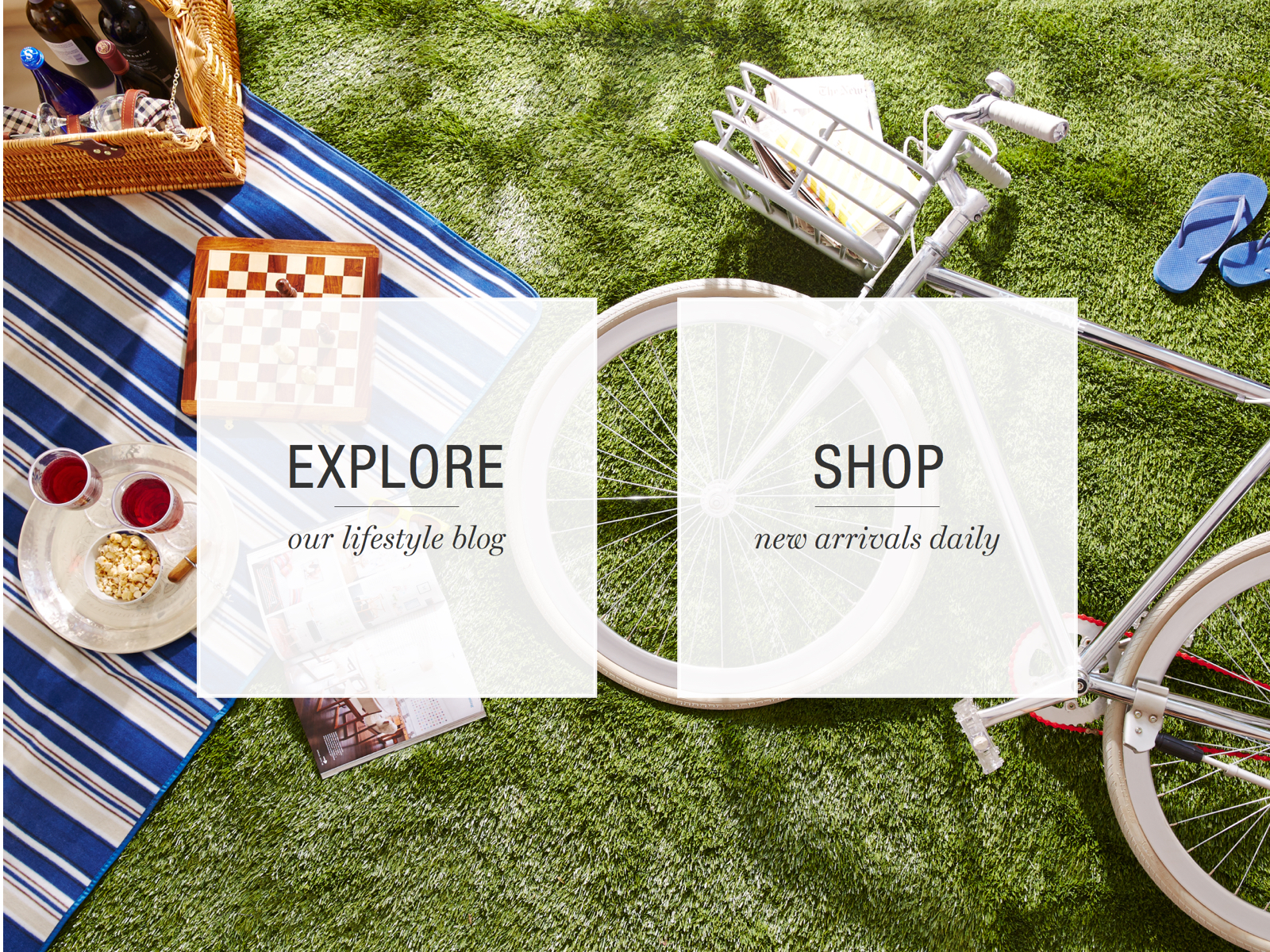 Editorial Content
In addition to the wide variety of inventory on the site, One Kings Lane provides customers with inspiration and information that improves the home online shopping experience. The following are an exploration of tiles that would be served alongside products within the shopping experience to inspire and inform users.